Blog
We launch our Discovery Kit
by Diana Montesinos Agrisuelas on Dec 14, 2022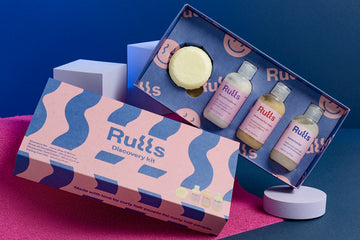 Your Rulls essentials for the care of your curls in one box! 
In this Discovery Kit we have selected some of our most iconic products for a complete washing and styling routine for your curls or waves.
Perfect to give as a gift, take it on a trip or try Rulls for the first time.
What includes?
1 x Shampoo Bar (approx 85 gr) - solid shampoo
1 x Rinse Off Conditioner (100 ml) - rinse-off conditioner
1 x Moisturizer Curl Cream (100 ml) - leave-in conditioner
1 x Styling Curl Gel (100 ml) - curl defining gel with proteins