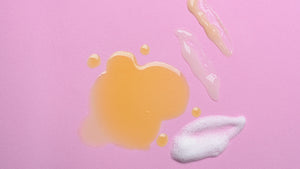 Sulfates and silicones: why stop using them?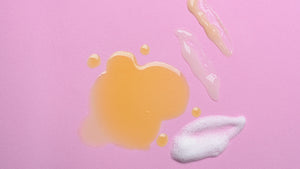 Take a look at the products you have in the bathroom. Read the ingredient list and try to figure it out. Don't worry, you're not alone my friend. If you have read them and you have stayed the same, it is normal.
Lists of complex and convoluted names that we do not know how to distinguish. In short, what do we have in the bathroom? We are going to answer part of this great unknown.
Next, we explain what are the most harmful ingredients that you can find in hair cosmetics.
First of all, we will tell you that all Rulls products are natural and vegan cosmetics, free of sulfates, silicones, drying alcohols and any other ingredient that is harmful to your hair. Curls adore us. With that said, we continue. 
Silicones, frequently used in shampoos and conditioners, are synthetic ingredients that have two main functions. On the one hand, they make the product glide better through the hair, thus making it easier to apply, and on the other, they add shine and softness. So, if all are advantages, where are the buts? Here they go:
Silicone shampoos adhere to the hair fiber, giving that appearance of shine and softness.
But it is only an optical effect, since they are actually blocking the hair strands and in the medium and long term, this harms your hair, weakening it and making it more brittle.
And so you don't get fooled (hehe!), you can tell if a product contains silicones in its formulation if you find any of these ingredients among its ingredients: dimethicone, cyclopentasiloxane, dimethiconol, phenyl trimethicone, amodimethicone, cyclomethicone or some other ending on the suffix -cone, -conol, -silane or -siloxane.
Another great enemy of your mane is sulfates. These are very common ingredients in hair products. Their function is to clean the hair and they are responsible for the products we use, such as shampoo or conditioner, generating foam. The problem is that they comply too much well with its function.
Sulfates strip the natural proteins of the hair, as well as other oils that occur naturally in it.
As a consequence, the hair weakens, loses body and becomes opaque, dull (but hey, there are silicones to hide it). Sulfates also cause dryness, itching and sometimes dandruff, when the scalp is more sensitive.
The most widely used of the sulfates is Sodium Laureth Sulfate And it is much more common than we think. Some similar products that we should also avoid in our routines are Sodium Lauryl Sulfate, Laureth Sulfate Sodium, Lauryl Sulfoacetate Sodium, Lauroyl Isethionate, and Sodium Lauroyl Taurate.
As you can see, a hair cleansing routine free of silicones and sulfates is extremely beneficial for any type of hair. It is the best way to ensure the long-term health of your hair and the best way to condition your curls and waves without relying on chemicals.
Have you thought about switching to natural cosmetics? First of all, welcome @!
And secondly, this is what you need to know: The silicone-sulphate combo eliminates excess fat and the scalp produces more to compensate for this aggression. Therefore, depending on the type of hair and scalp, it can take several weeks to regulate.
A tip: To give the transition process a boost, you can use a natural oil in the pre-wash, since most silicones are not soluble in water, but they are in oil!
And at this point is where the dreaded transition begins, but that's something we'll tell you about in another blog post ;)
 Take care of yourself!