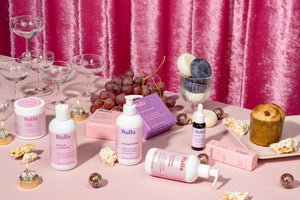 Welcome to our Christmas store!
Do you want to give Rulls as a present this Christmas and don't know what to choose? We make it easy for you!

We have created these special packs with very special prices to hit the nail on the head with your gift and succeed with your loved ones, or with yourself!
They will only be available during this time and will disappear from your screens on January 8, 2023 or while stocks last.
Give conscious, respectful and vegan cosmetics. 
✨ All I want for Christmas is... Ruuuuuuuulls!! ✨