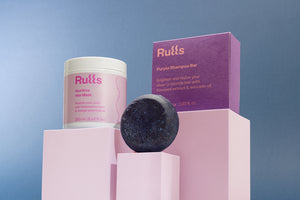 Tips to take care of curly hair in winter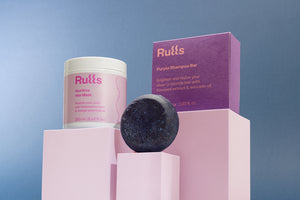 By now in the movie you should know that curly hair is naturally drier. Therefore, temperature changes affect our hair type more.
In winter our hair becomes more vulnerable to being exposed to lower temperatures and this can cause breakage, brittleness, weakness and the dreaded frizz.
How do we fix it?
Being constant with hydration and using protein products that help restore our hair and strengthen it.
we give you some tips easy for you to establish in your care routine in the coldest months of the year. Aim!.
1. Moisturize your curls
get hold of a good oil and apply from roots to ends overnight before washing hair. The oils not only they will help hydrate your hair but they will also help you to regenerate, detoxify and restore shine lost. You can also get one good mask and apply it for a long time before washing regularly until you notice that your hair returns to what it was.
2. Wash your hair applying the shampoo only to the roots:
It is important that when using a shampoo apply it only to the roots and circularly massage the scalp helping you with your fingertips. Use a Gentle shampoo without sulfates or silicones but clean thoroughly and remember not to rub the hair together to avoid breakage. 
Then condition your hair with conditioner, untangle it and leave it soft and smooth and ready for definition.
3. Re-hydrate your hair
When styling the curls it is advisable using a leave-in conditioner. To do this, divide the still wet hair into sections and distribute it well with your hands or with the help of a comb. A small amount of product is enough. Remember that less is more.
4. It's time to define your curls
There are many products to define and mark the curls but we are fans of products with proteins because in addition to defining without weighing them down, they will help restore damaged hair. A good ally is ours Styling Curl Gel since its texture is very light so it will not add weight to your hair and will make your hair look shiny and with well-defined and loose curls."
5. Dry curly hair
As soon as you get out of the shower and when you go to wrap your hair in a towel, remember that it must be made of microfiber like ours. microfiber towel made with recycled PET. Always avoid cotton towels as they can cause breakage in your hair. And forget about rubbing your hair with the towel!
If you are going to use a dryer, you should know that heat is not good for our curly hair, so we recommend that Whenever you use a dryer, you should do it with a very low temperature and power, with this you will avoid the appearance of the dreaded friz and the curl from falling apart.