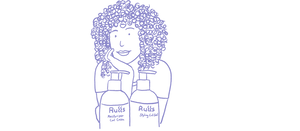 Do you know how to use our definition products? We explain step by step how to get scandalous curls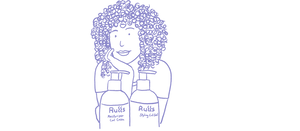 It is likely that you are already an experienced person when it comes to defining your curls, but in the event that this is not the case, we give you some tips on how to use our Moisturizer Curl Cream and ours Styling Curl Gel to get the most out of your mane. 
Take note!
1. With the hair already clean and still very wet, divide it into three sections or as many as you need to distribute the products well.
2. Use an almond of Moisturizer Curl Cream, spread it between your hands and apply to each section of hair. That is, one for each section in which you have divided your hair.
3. One way to apply it and distribute it well is to place your hands as if you were praying. You can also help yourself with a comb to distribute the product well to all the strands of your hair.
4. Now apply two almonds of Styling Curl Gel and repeat the same operation.
5. Super important! Scrunch or scrunch your hair to help form the curl. To do this, collect sections in the palm of your hand, take it to the root and squeeze a couple of times. You'll know you're doing it right when you hear that distinctive sound. It's the curly ASMR.
6. When drying your hair, try not to use the dryer at maximum power or very hot. Yes, it may take a little longer, but you will avoid undoing the curl and frizzing it too much.
7. Show off your curls!