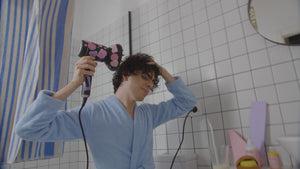 We want to tell you a little more about us and about our philosophy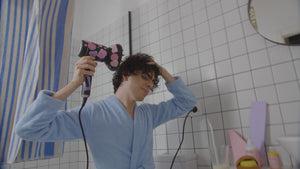 HOW WAS RULLS BORN?
Rulls began to take shape in 2018 due to a need to create vegan, respectful, beneficial products made in Spain for the care of our type of hair. 
After a long time trying and testing, we found the ideal formulas so that our curls look soft, shiny, defined and hydrated. 
WE ARE AN INDEPENDENT PROJECT
And therefore an entrepreneurial project with female leadership.
This has allowed us to establish the Rulls values from the ground up and build and shape our brand from the ground up.
At no time have we had bank or external financing, something of which we are very proud.
OUR COMMITMENT
Respect for our body and our environment. We want to contribute to a kinder and more considerate cosmetics based on vegan products, only tested on humans, manufactured locally with rich and nutritious ingredients. Rulls brings out the best in your mane without thinking too much about it. Your hair is unique and it's time to celebrate that wealth.
RESPECTFUL AND CONSEQUENT
Since our beginnings we have carefully chosen our suppliers, with whom we share our same philosophy of respect for the environment.
Always motivated by a spirit of continuous improvement, we have had 100% recyclable containers (PET) from the beginning. And to this day we have achieved that our containers are made with recycled material (R-PET)*. On the other hand, our accessories are made with corks of national origin, recycled methacrylates, bioplastics of vegetable origin or 100% polyester recycled from PET bottles.
Although we are a small and independent brand, with the limitations and difficulties of not belonging to a large corporation, we do everything in our power to keep the impact on the environment as little as possible. We are very aware of the commitment to our environment and to the next generations.
*
 

All our containers are made of R-PET with the exception of the Mini Rulls Pack bottles, whose material is PET.