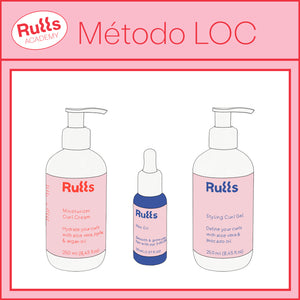 Definition Techniques: The L.O.C. method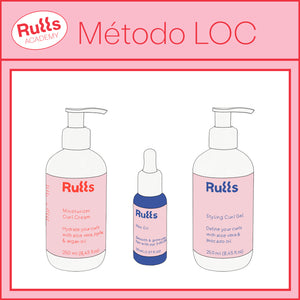 Do you notice your hair dehydrated more than normal?
If the answer is yes, today we want to talk about this definition technique known as method L.O.C. (for its acronym in English: Leave in, Oil, Cream) of which we are super fans and with which you will keep your hair hydrated and get brighter, fluffier curls and fight frizz ✨👩‍🦱 🥰

With clean and wet hair we follow these steps. You can make sections and help yourself with a comb to better distribute the products and obtain better results.
Steps to follow

Step 1 👉 Leave in conditioner. In our case we apply Moisturizer Curl Cream to provide hydration and we distribute it through the hair.
Step 2 👉 Use a few drops of our Hair Oil to seal the hydration and we distribute it well.
Step 3 👉 Cream. we use our Styling Curl Gel to mark and define our curls.
When is it best to use this definition technique?
Whenever you want! But we like to follow this routine in the summer heat, which is when our hair suffers the most from the sun, humidity, saltpeter, and pool chlorine.
This way you help keep your hair hydrated for longer and fight frizz.

How is this order/method to define going for your curls? Have you tried it yet?