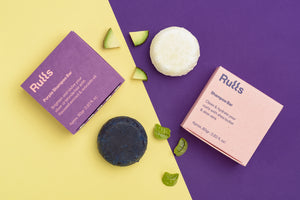 Transition to sulfate-free & silicone-free shampoo: how to cope without dying trying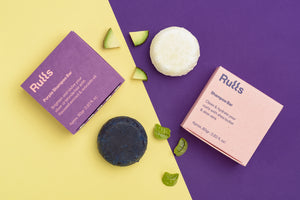 Good! You have finally decided to change your usual shampoo for one without sulfates or silicones 
The first thing you should know is that you are going to need patience. We are used to living in the immediate, but in the case of shampoo, the change is a process that can take up to several weeks.
And we warn you, the first experience with sulfate-free shampoo is not satisfactory. In fact, the result is usually quite disastrous because the hair is rough, dull and knotted when combing it. Why is this happening?

Traditional shampoos contain sulfates and silicones that provide shine and softness, but artificially
These substances adhere to the hair, weakening it in the long term and destroying the natural balance of the scalp. 
If we add to this the fact that most organic shampoos don't lather very well, it seems like an unattractive option. And it is that in our collective imagination, built thanks to decades of advertising, there is a belief that what cleans is the foam. But it's not like that.
Traditional shampoos contain harsh ingredients that give a false clean feeling, but they do make showering a more pleasant experience.
At this point, surely you think that you have made a mistake and that natural shampoo is not for you. It's daunting, but don´t worry, is usual when starting the change process. Do not give up!
With continued use, your hair will get rid of that layer of silicone that covers the hair strands and does not allow it to breathe. Little by little, the balance will be restored to the scalp and your hair will begin to be nourished. And voila! That's your real hair!
How to shorten the transition process? The key is in hydration
It is time to give your hair an extra hydration that will come in handy in this step of the process. With this you will be able to soften the hair, give it shine, body and neutralize the dreaded frizz.
Until your hair is completely regulated, you can use a face mask hair more frequently. Let it act for about 20 minutes before washing, so that it reaches the hair fiber well. And to stimulate hair growth and scalp circulation, you can apply a oil with a gentle massage. 
Another option are the conditioners. Apply one with rinse to gain shine and softness and to avoid tangling in the hair after washing. And to gain volume and combat frizz, your best bet is a leave-in conditioner or leave in.
By using a sulfate and silicone free shampoo in solid format, and in general natural cosmetics, you not only take care of your hair, but you also take care of the environment. We do not realize the amount of toxic substances that go down the drain and end up contaminating. With natural cosmetics you win and the planet wins!
Finally, we remind you that all the products of rolls They are formulated with natural and super moisturizing ingredients, such as shea butter, flax extract, avocado oil, aloe vera or jojoba. If we are able to hydrate the most indomitable curls...
Imagine what we can do for your hair!