Blog
It's Valentine's Day, give all your love to your curls
by Cristina Salvo on Feb 02, 2023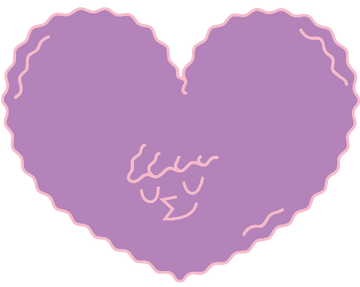 Rulls is born directly from a need for self-care. Years ago, Diana Montesinos, CEO and founder of the brand, was looking for vegan products, not tested on animals, free of sulfates, silicones and drying alcohols, made in Spain and suitable for the Curly Girl Method. An almost impossible mission.
Not finding products on the Spanish market that met all these demanding criteria, she decided to create her own brand for curly hair care. And that's how Rulls was born, with very high quality standards because, who doesn't want the best for themselves? 
Taking care of your hair with Rulls is an act of self-love
Rulls symbolizes that of "loving yourself to love others". Because? Because this is how we work at Rulls, thinking about the best for our curls and our environment.
We choose all aspects of our products taking care of every detail, measuring each consequence and above all with a lot, but a lot of love. The entire process is conditioned by these criteria, from the main ingredients of the formulas to the material of our packaging. 
For this reason, every time you decide to use a Rulls product, you are choosing a sustainable, careful, healthy, consistent and respectful option. Yes, you deserve all of that and more. That self-love is the engine of our philosophy: Respect for our body and our environment.
Our contribution is a kinder cosmetics that is considerate of people and the environment
When you decide to give Rulls to someone you love, it is not just about covering a need with a solid shampoo, a mask or a cosmetic bag. Quite the opposite! The message you send is much more powerful.
You are telling that person that you love them, that they deserve the best and enjoy a little self-care. Because you have chosen for her what you want for yourself. Isn't that an act of love? 
All these values make up the Rulls universe, but we must not forget the main thing:
Rulls leave your scandal curls
Our formulas, made from super-moisturizing natural ingredients, leave hair silky, shiny and voluminous, and curls defined and full of life. It feels good to take care of yourself like this :)
If this year you decide to give (or give yourself!) Rulls for Valentine's Day, you can rest easy. We have already done the hard work so that you look great ;)
Love yourself a lot!