Blog
Our conditioner is the best to leave your curls soft, shiny and untangled.
by Diana Montesinos Agrisuelas on Jan 28, 2023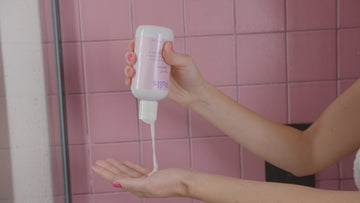 As it sounds. Our Rinse Off Conditioner is he MacGyver of the conditioners. In addition, like the rest of our products, it is suitable for curly method. If you want to know why, keep reading.
It is the ideal complement to our solid shampoos.
Among its key ingredients are jojoba esters to leave your hair super soft and hydrated as well as ultra-nourishing vegetable oils that will help repair and protect your hair in the time it takes to get out of the shower.
It is the best for detangling.
Forget suffering from pulls when untangling your curls. Because yes, curly hair gets tangled twice as much. But we have finally found the solution to stop crying.
Shine bright like a diamond.
Shine, shine and more shine. This is how you will see your hair with its use.
It's up to you to warn people around you to wear sunglasses when they look at you so you don't dazzle them (wink-wink).
Also, a small amount is enough. We have done it thinking that you can distribute a small amount throughout your hair so that it lasts a long time.
 Have you tried it yet?
We predict a before and after in your hair after its continued use. Little word.