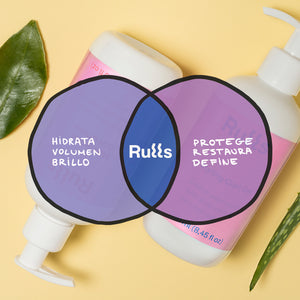 Do you know what our products do to your hair?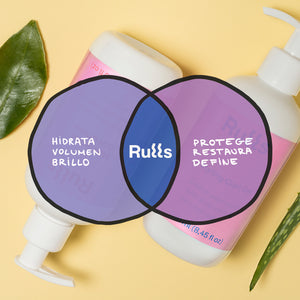 What is your Moisturizer Curl Cream? And the Styling Curl Gel? What are each one used for? How are they different? In this post we solve your doubts!
We will start first by talking about our Moisturizer Curl Cream, which is neither more nor less than our leave-in conditioner
He is in charge of help you provide that extra hydration that needs all curly hair, but it does not stop there. also going to provide volume, shine, lightness and movement to your mane And how could it be otherwise, also to fight the frizz!.
It is a very versatile product and can be used by curly and wavy hair as well as any other type of hair, since its main function is to hydrate any hair that needs it and to restore shine thanks to its mix of oils.
You should also know that it is a 98.9% natural and 5.6% organic.
Of course it does not contain sulfates, silicones, mineral oils or anything that could harm your hair. You can check here the list of ingredients to see that it has a very very clean INCI.
Seriously, it's one of our all-time favorite products. There is a world of difference between using our Moisturizer and not using it. Your hair shines or it doesn't. Little word.
It is now our turn Styling Curl Gel, our jewel in the crown and one of your favorites for Define your curls without weighing them down using a small amount.
It also contains protein. And what does this mean?, you ask. Well, we answer you: proteins are in charge of marking and defining your curls and making the definition last several days. perfect. Apart They help restore damaged hair and strengthen it. 
It also works for all types of curls or waves regardless of the pattern. Jurao. 
The ingredients that compose it are a 98.3% natural and 21.1% organic.
Like the Moisturizer Curl Cream (and all our products, by the way) it does not contain sulfates, silicones, mineral oils or anything that could harm your hair. And you can check your INCI by clicking here. 
There is little we can add about this product that you like so much and that during the time that Rulls has been on the air is our top seller month after month. Your opinions they speak for themselves.
If you want to know how to use them in your hair as soon as you get them, you can see here the guide that we made with drawings so that you can orient yourself and get the quantities right.